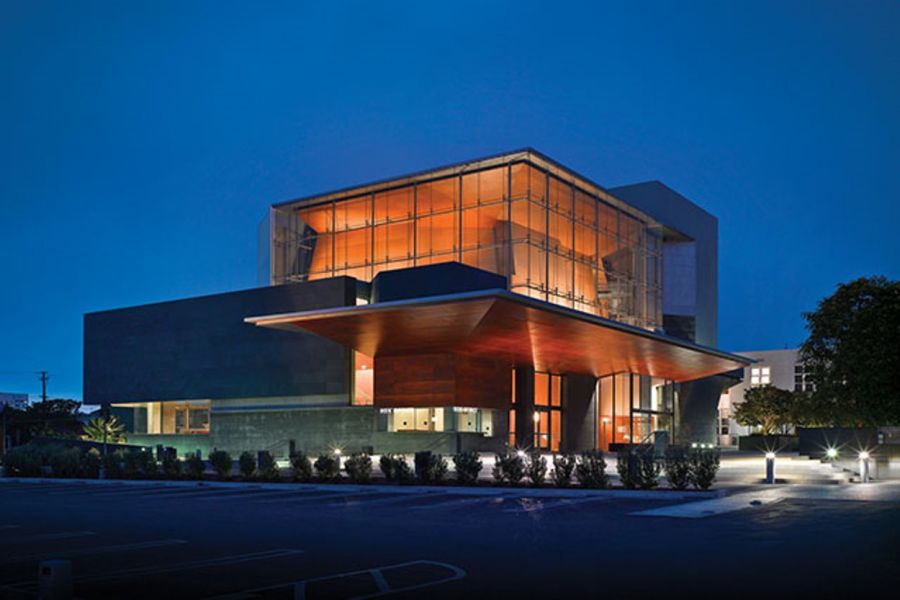 After being in the spotlight for over twenty years as a classically trained soprano in both musical theater, operetta, and opera, Dale's career took a wonderful turn after being asked to take the lead on creating a performing arts center in Santa Monica, California. The Santa Monica community wanted a performing arts center in the area to allow the community to experience arts in the Los Angeles area without forcing them to go downtown and with that dream The Broad Stage was born. Dale spearheaded the $45-million state-of-the-art modernist arts complex from inception through planning, fundraising, construction, and its opening in 2008. The Broad Stage is a 541-seat house that allows for an intimate connection between the artists on stage and audience. The Broad Stage was inspired by the Italian horseshoe shaped theater with a California modern influence for a multi-purpose house that hosts artists in theater, dance, film, opera, jazz, world music, musical, and symphony and chamber orchestras, family programming, and much more.
For the soft opening of The Broad Stage in August 2008, Dale produced an original theatrical musical hybrid piece titled "American Voices" with Dustin Hoffman as the star and director. The cast included talents such as Annette Bening, James Cromwell, Rosario Dawson to name a few and a full orchestra conducted by maestro, Kent Nagano. The official opening in September 2008 was headlined by the great Barbara Cook. During Dale's time as the Founding Artistic Director, Dale consistently brought in renowned performers including Placido Domingo, Juan Diego Florez, Joyce DiDonato, Brian Stokes Mitchell and Kelli O'Hare, Preservation Hall Jazz Band, Mikhail Baryshnikov, Patti LuPone, Diavolo and Bill T. Jones Dance Companies, Lee Ritenour, Dave Grusin, Joshua Redman, Helen Hunt, Academy of St Martin in the Fields, Shakespeare's Globe and many others.
Dale ensured that educational and community outreach was just as important to the mission of the theater as hosting esteemed artists and launched extensive educational programming serving the lifelong community of Santa Monica. Among many other programs she created, some highlights are Opera Camp in partnership with Los Angeles Opera, which debuted with Brundibar , a Holocaust opera, and continues to this day at LA Opera. Again in collaboration with Kent Nagano, the Japanese American museum, and UCLA, Dale produced Manzanar: An American Story that starred Martin Sheen, David Benoit, Senator Inouye, and Kristi Yamaguchi along with the American Youth Symphony and a 200 voice community children's choir. The Broad Stage gives cultural exposure to the Santa Monica community through various mediums like student events and reaches over 20,000 community members every year.